Shyam was regarded as one of the most good-looking leading men of Hindi cinema by old timers. Hindi cinema historians are certain that if not for his untimely death in 1951, the face of Hindi cinema in the 1950s would have been very different, for at the time, Shyam was as big a star as the Trimurti that would rule Hindi cinema in the '50s – Dilip Kumar, Dev Anand and Raj Kapoor.
He was born Sunder Shyam Chadha on February 20, 1920 in Sialkot. However, he spent his growing up years in Rawalpindi and graduated from Gordon College there. He appeared in a screen test for Bombay Talkies in the early 1940s but was rejected and assisted director JK Nanda briefly. He then made his acting debut in the Punjabi movie, Gowandhi (1942) co-starring Veena, Manorama, SD Narang, Asha Posley and the great character actor, M Ismail. However, Shyam's father was not keen for him to work in the film line but his uncle, Tarachand Chadha, convinced the family to let Shyam work in films.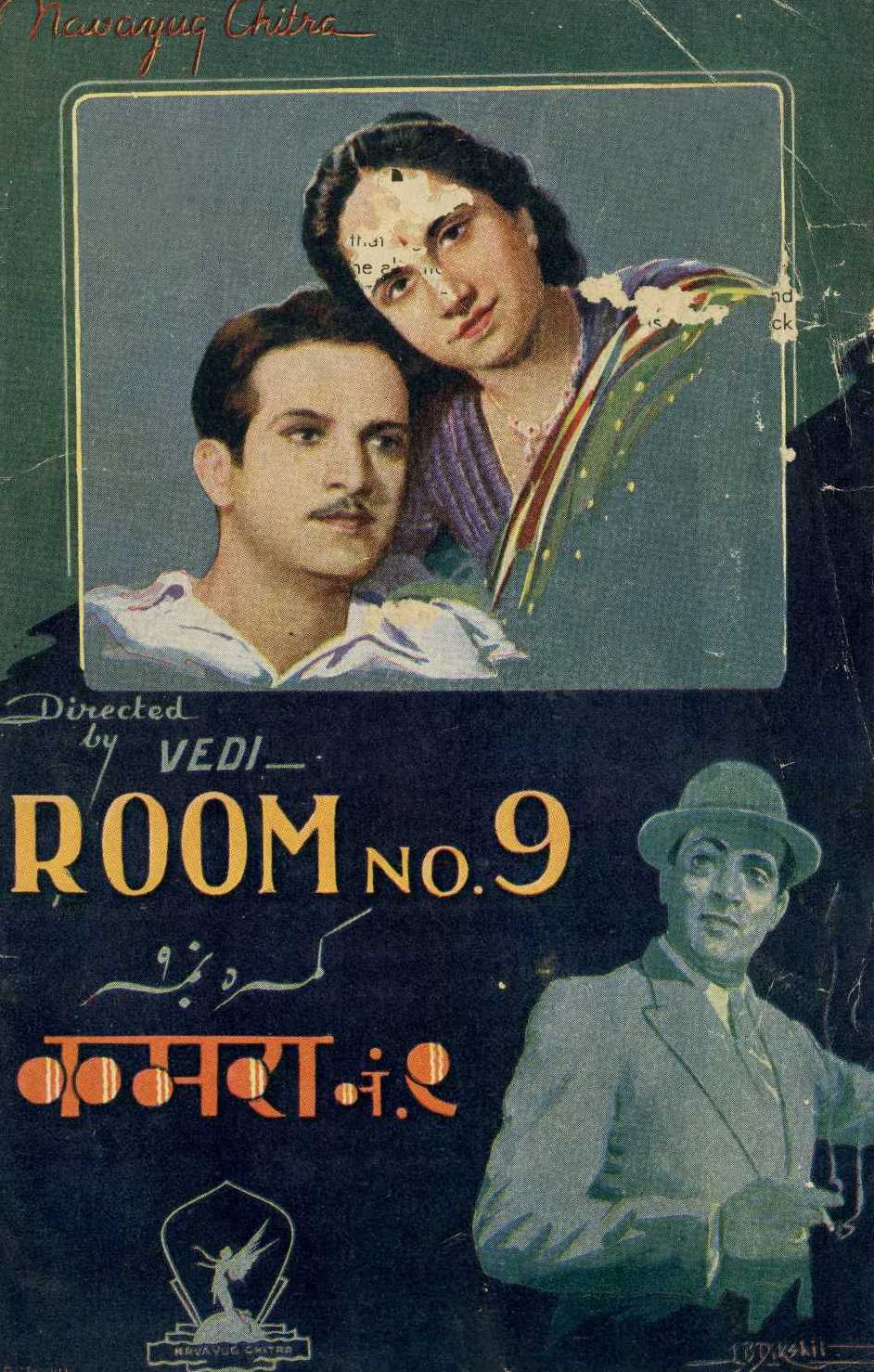 Shyam appeared in WZ Ahmed's Man Ki Jeet (1944), opposite Ahmed's 'discovery' Neena and in Room No. 9 (1946) opposite Geeta Nizami but was doing just the odd film. Following partition of India in 1947 and screen testing again for Bombay Talkies, Shyam starred in their production, Majboor (1948), directed by Nazir Ajmeri and co-starring Munawar Sultana. He received good notices for his work in the film even from the hard-to-please Baburao Patel in Filmindia magazine whose heading for the review declared,"Shyam scores in Majboor." In the main body of the review, Filminida noted that "while the writer-director must share the credit for the characterisation of Chandu, the mischievous village youth, it is Shyam who wins not only our admiration for his acting but also our sympathy for the role that he plays. He has to cover a very wide range of moods and expressions – all the way from frivolity to intense pathos – but he comes out with flying colours. Shyam so far has been classed among the 'promising' artistes of the Indian screen, but one never expected him to be capable of so much versatility. With "Majboor" he makes a bod for the front-rank of Indian stardom. Soon he may replace Motilal and Ashok Kumar as the latest matinee idol."
Shyam did not have to look back thereafter. He had well and truly arrived. What's more, his association with Bombay Talkies also led to a close friendship with writer Saadat Hasan Manto, described in rather touching detail by the latter in a piece titled Murli Ki Dhun. Incidentally, Shyam was the one who went to see Manto off at the Bombay port when the latter moved to Pakistan following the Partition. That year on the professional front, he also appeared in Shahid Lateef's Shikayat opposite Nigar Sultana.
Shyam broke through big time in 1949 with a string of hits including Dillagi (1949), Kaneez (1949) and Patanga (1949). Dillagi, co-starring Suraiya, remains his best known film. Directed by AR Kardar, the film reaffirmed that Shyam had it in him to be a fine actor. The film, a tragic romance, was a huge success at the box office with the popular duet Tu Mera Chand Main Teri Chandni hummed all over the country. The Shyam-Suraiya hit pair would go on to do another two films,  Naach and Char Din, as well. Another extremely popular film, Kaneez, saw Shyam caught between his wife, Munawar Sultana, and sexy vamp, Kudip Kaur, who all but destroys his marriage, forcing Sultana to live like a servant in her own house. Bazar (1949) saw him teaming up with Nigar Sultana again. The film is remembered among other things for its fine musical score by Shyam Sunder with songs like Sajan Ki Galiyan Chhod Chale, one of Lata Mangeshkar's best ever, and Shahidon Tumko Mera Salam.
As he became a well-known star, Shyam acted with heroines like Naseem Banu (Chandni Raat (1949)), Nargis (Chhoti Babi, Meena Bazaar (both 1950)), Rehana (Surajmukhi, Nirdosh (both 1950)) and Meena Shorey (Kale Badal (1951)). While he was shooting for the Filmistan swashbuckler, Shabistan co-starring Naseem Banu, Shyam fell off a horse and suffered major head injuries. He succumbed to his wounds in hospital on April 25, 1951. It was a major loss for Hindi cinema.
On the personal front, Shyam was married to a Muslim woman, Taji, who migrated to Pakistan after his death. His daughter, Sahira, went on to become a popular TV artist there. He also had a son, Shakhir, whom he did not live to see as the latter was born a couple of months after his death.
Some other films that Shyam acted in include Raat Ki Rani (1949), Samadhi (1950), Sangeeta (1950) and the Punjabi film Madari (1950), wherein he did a guest appearance playing the role of a havaldar. In actress Nandita Das' biopic on Saadat Hasan Manto, Manto (2018), Shyam's role was essayed by Tahir Raj Bhasin.From upperstall.com